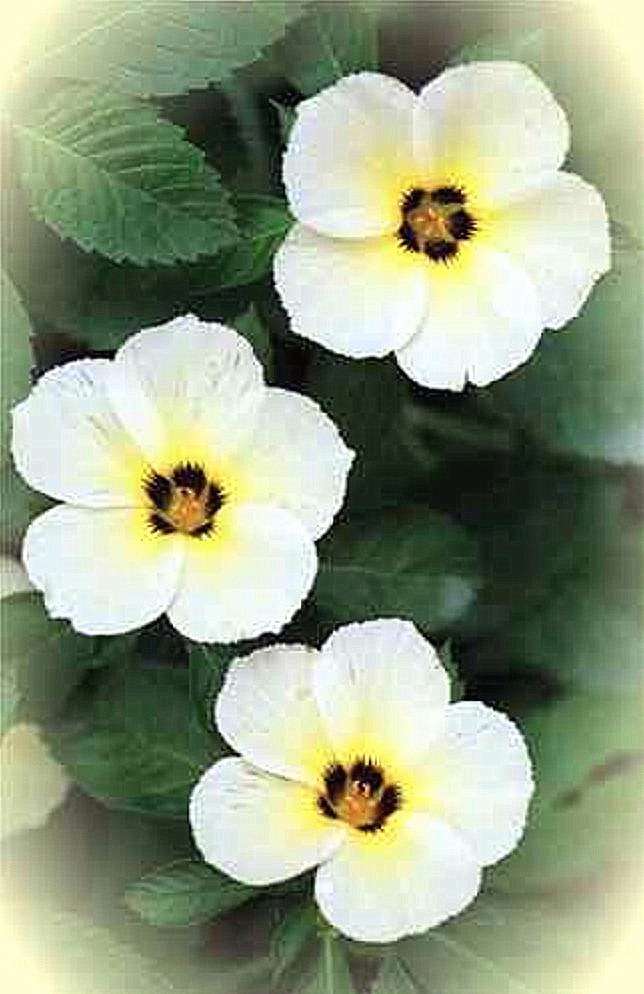 ---
---
7 January 2023
Thinking of you, today that I'm studying you at the university
Ilaria
---
1 January 2020
25 years, Mike!  You had an awesome idea!
---
28 December 2018
Mike, thank you for creating the World Wide Cemetery!
---
8 December 2017
Michael was brilliant, eccentric, and most of all kind. He was an iconoclast and had an impish sense of humour. Tonight I thought of the time when we first met in 1985 in Kingston through my boyfriend at the time. We were close friends in a time before technology. Gerald wrote a fittingly brilliant tribute. In the 20 years since his passing, I've never met anyone like him. Peace & love to all.
Scott Orr Biltoft
<scott_biltoft@outlook.com>
---
6 July 2016
Thank you Michael Kibbee and family. It has been almost 20 years since I added my partner to this website. And his memorial is there, which warms my heart very much. The biography I just read of Michael makes me wish I had known this fine young man.
Carol Anderheggen
<carolmaeray@cox.net>
---
29 March 2009
I'd like to leave flowers for Michael Kibbee. I didn't know him or of him, I found his site while playing on the web and his story touched my heart. Such a shame for a handsome young man to be taken so soon. God bless you Michael and I hope you are sleeping well.
Sharon Bodle
---
3 January 2008
Mike, a friend of mine died last week in Thunder Bay. His name is Les Macdonald. I was pleased to see that your legacy is alive visa vis Front Runners running club. They enable people to leave candles on another format that you invented. It brought a big smile to me and I immediately thought of you.
Joe Molaski
---
27 September 2006
Oh, Mike, how the years pass us by. It was in the early 90's that we met and spent many an hour playing backgammon over the net, in the days when the Internet was pretty much text-based. The games were always enjoyable, though I cannot remember winning a single one, and the kibbitzing was all the better 😉 I think of those times very fondly, for the friendship we shared. Just thinking of you today … and whenever the word backgammon pops to mind. -Steve
Steve Ryder
---
20 June 2005
Dearest Michael,
I never met you, but I certainly knew of you, because we shared the same Uncle John and cousins Maureen and Eddie. I want to thank you for creating this site. I'm imaging conversations on the other side between you and my brother, Paul. He was brilliant, too. With gratitude and love,
Lisa Forman
---
11 March 2003
Too cold to hang around your grave this year Mike. But I did remember, on that day. Who should I meet on the subway yesterday but Craig and Greg. Still together, still with a store.
Gerald Hannon
---
12 April 2002
I want to thank you for createing the easiest way for me to visit my father whenever the mood strikes me, no matter if his "cemetery" is closed or not I can come here, send him some flowers and 'talk' to him. My father is my guidance even past his death and no matter what being able to 'talk' to him always means the world to me! Thank you so much for such a wonderful idea, may God Bless you and keep you close at hand! I am sure you were a very special man! Lori
Lori Wilch
---
20 February 2002
Cousin, you are my greatest inspiration. I miss you — Erica
Erica Bell
---
Well Mike, the number of roses equals the number of years now. First time, though, that the weather hasn't been so crappy that I've tossed them and run! I could linger this time, and think. It was good to do.
Gerald Hannon
---
11 January 2000
I am sitting here in tears because these tributes are truly remarkable and beautiful and because I and everyone else I know have been blessed with a way to pay tribute to our loved one whenever, wherever, we may be. Thank You Michael. You were truly an Angel before your time.
Rhunette Smith
---
11 December 1999
Although we have never met this was left out of respect. It has been way too long since flowers have been left. I am a part of the proof now that your life here on earth has been and is still effecting the living on this planet. Your site/creation has truly touched me!
To those who come to see,
who here in grave is laid,
death is your lot,
forget it not,
a debt that must be paid.
Todd Pire
---
What an amazing idea this is, and how poignant that Michael was able to set it up before his own death. I survived Hodgkin's Disease in 1980, despite doctors predicting that I would not do so. I have watched my children grow up and get married, have recently become a grandfather, and have accepted more easily the recent diagnosis of an untreatable leukemia, balancing it against these extra years and experiences. I have learned to value every day of my life, something most people never do. I am sorry that Mike did not get that chance.
Jim McNulty
Scotland, UK
---
8 March 1999
Back again this year, Mike, with three roses. Too much snow on the ground to find your exact spot, but roses plunged into a snowbank looked weird enough to have amused you. Called your mom too, as I promised I would. She's fine — bought a new condo! You'd have liked that — always worried how your friends and family would make out.
Gerald Hannon
---
13 December 1998
This is such a truly wonderful idea. What a tribute to Michael, lasting and forever.
Ginny Seaholm
---
21 June 1998
I never knew Michael, and I would never have known of him if I hadn't lost my brother Gary. Looking at what Michael has created here it astounds me. It is wonderful that Michael was prepared for the inevitability of death and equally great that he has offered the opportunity to the families of the dead to express their grief and share their feelings. This site is an outstanding achievement and a great personal statement of human kindness and understanding. God Bless You Michael. ;o)
Carol Johnson
---
21 April 1998
Special man, gone but oh so definitely not forgotten. I always smile when I think about you, your enthusiasm for life and your smile, it always made me smile back (and still does). Wish I could have known you when I was "grown up" but no regrets, life is too short. See you later.
Douglas
Douglas J. Pinheiro
---
8 March 1998
Today's the first anniversary of your death, Mike, and I put three roses on your grave.  A miserable, cold and stormy day. The stone is finally there, marking your spot. I miss you still.
Gerald Hannon
---
1 August 1997
Hello All, I am writing to tell everyone that I miss Mike very much, especially now that I have to figure my computer problems out for myself 🙂 For all of you who were close to Mike, his cat, Silky, is doing very well. I look forward to reading all of his "flowers" and would like to say hello to his mother, Andria, whom I know will be visiting this site.
Joe Molaski
---
6 April 1997
I am sorry that I did not have an opportunity to say goodbye. You will be remembered with many happy moments.
Glennice (Burns) Snyder
---
25 March 1997
You have been my dearest friend and greatest inspiration Mike.
It has been an honor to share in your life. I will miss you always. — Steve
Stephan Brauer
---
16 March 1997
Dedication in the HTML Sourcebook, Third Edition
This book is dedicated to my friend, Mike Kibbee. Mike died on the eighth of March, 1997 after a six year battle with Hodgkin's disease. He was 33 years old.
In the last years of his life, Mike took up an active interest in the Internet and the Web (he was by training a civil engineer). He was quick to grasp the great changes this new technology were bringing, and found in this virtual world a way to stay socially active, when his body no longer let him participate actively in the physical one. Consequently, Mike was active in many cancer-related newsgroups, looking for answers, debunking those who offered false cures and hopes, and providing advice and comfort for those in need.
During this time he also developed the World Wide Web Cemetery, available at the URL https://cemetery.org/ He felt that, as the Web had become so much a part of his life, he wanted a way to make a permanent contribution to this community. The World Wide Web Cemetery is in this sense his legacy to the world.
Mike was a great friend — a good listener, a good conversationalist, and a person who exuded enthusiasm and verve even in the last months when he knew his death was imminent. Mike and I used to spend hours talking about the latest in Web technologies, new things that would be "in the next edition", and about the future of it all. Even in the last painful months, Mike kept up an avid interest in my books, and was constantly asking how the writing was going, kindly reminding me that it was all worth it when I had the audacity to complain about the workload. Unfortunately, he died before I was able to show him the first printings of the third edition, and the dedication to him.
I miss him greatly.
Ian S. Graham